---
"It all began more than a generation ago. The first coeds were a combination of daughters of alumni, transfer students (most from Saint Mary's), and young women who just wanted to be a part of this new tradition. … It is their journey chronicled through the reflections on coeducation … on this 'maiden voyage' and its impact on their lives."

Reverend Theodore M. Hesburgh, CSC, President Emeritus, February 7, 2007
" 'Objects in the Rearview Mirror' captures the emotional and factual stories of the women and men who experienced the University of Notre Dame's coeducation transformation. As a member of the first freshman class with undergraduate women, I enjoyed the reflections from those exciting, challenging times. A must read for anyone interested in this trailblazing period in Notre Dame's history or fascinated with the impact of such changes on our individual journeys."

Daniel "Rudy" Ruettinger, ND 1976
" 'Objects in the Rearview Mirror' is more than a memoir and recounting of the early years of coeducation at Notre Dame. It takes one on a transitional ride through the memories and lived experiences of the women and men who ventured on this journey. It brilliantly provides a context for this happening in the wider history of academics and culture."

Jane Pitz, MFA, ND 1972
"The usage of the moving car to metaphorize the evolution of the Notre Dame community from its inception through and beyond the admission of women is the perfect 'vehicle' to transport the reader through this brilliantly researched book. The personal stories tugged at my heartstrings, while the anecdotal experiences of the Notre Dame family were equally charming and informative. The historical account of Notre Dame during this transformative period is mesmerizing in its detail."

Dr. Brian Kirkland, ND 1974
" 'Objects in the Rearview Mirror' captures the early struggles of the first women athletes at Notre Dame. Through their efforts, the university built a solid foundation to support today's female athletes. Notre Dame women, then and now, are 'Strong of heart, and true to Her name.'"

Jack Swarbrick, Notre Dame Director of Athletics, ND 1976
"I laughed, cried, and learned so much about what happened behind the scenes while we were pioneering coeds. 'Objects' captures a unique time in Notre Dame's history. It is an important story told by the people who actually made that history."

Bridget O'Donnell Provenzano, ND 1977
---
About the Book
In the fall of 1972, the University of Notre Dame du Lac admitted 365 undergraduate women who changed the institution's complexion forever. These female pioneers soon found themselves moving into hastily converted dorms in this previously all-male stronghold … and wondering, "Now what?"
Through reflections on the first five years of coeducation by members of the Notre Dame family, Objects in the Rearview Mirror answers that question.
This social history explores the experiences that drove these women's collegiate lives: a challenging atmosphere of heavy academics, relationships, drinking, drugs, sex … and football. Woven through the personal stories are relevant facts and figures, insights from men affected by the university's coeducation decision, and interviews with key administrators.
With more than 150 contributors, Objects in the Rearview Mirror documents this transformative path at Notre Dame and the roads traveled a half-century later: "It was the best of times, it was the worst of times […] we had everything before us."
---
About the Author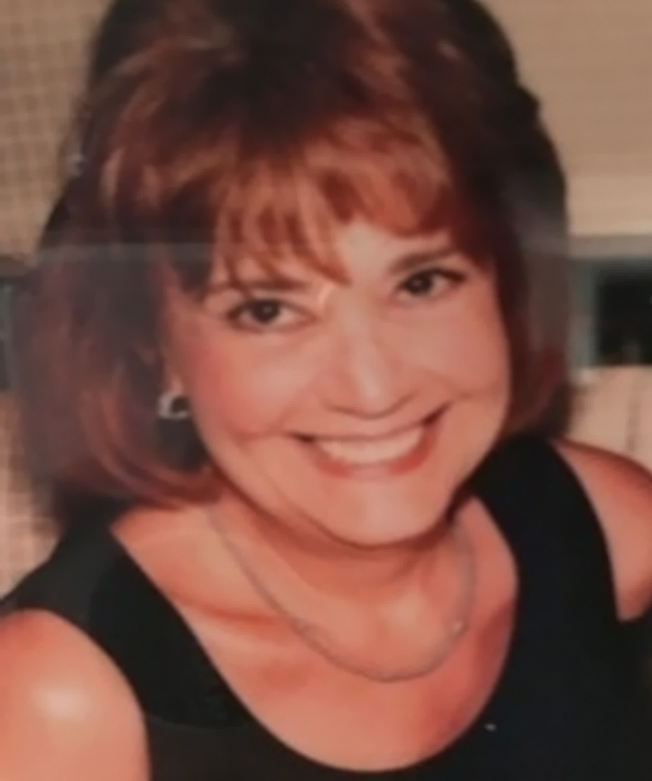 Deborah (Debi) A. Dell was a member of the first class of undergraduate women admitted to Notre Dame in 1972. Inspired by her father, attending Notre Dame was a personal goal from the age of eight. (And, yes, she was at ND during the Rudy years!) She graduated in 1976 with a bachelor's degree of business administration, with a focus on management.
Raised in South Florida, her parents encouraged her to pursue her career in the big city — Chicago. While working for Commonwealth Edison as a technical sales representative, she completed an MBA at Loyola University Chicago.
After the blizzard of 1979, Debi returned to Florida, where she joined IBM in 1980 and eventually became program director for IBM's Project Management Center of Excellence. She was one of the first employees to work from home. She experienced the joys and tribulations associated with teleworking — but that's another story!
In 1995, she earned a master's degree in 1995 in the management of technology from the University of Miami in Florida. Specializing in brand management, her experiences with IBM inspired her first book, ThinkPad: A Different Shade of Blue.
Debi is actively involved in service to the University of Notre Dame and continues to support the Notre Dame class of 1976.
---
Books by Deborah A. Dell