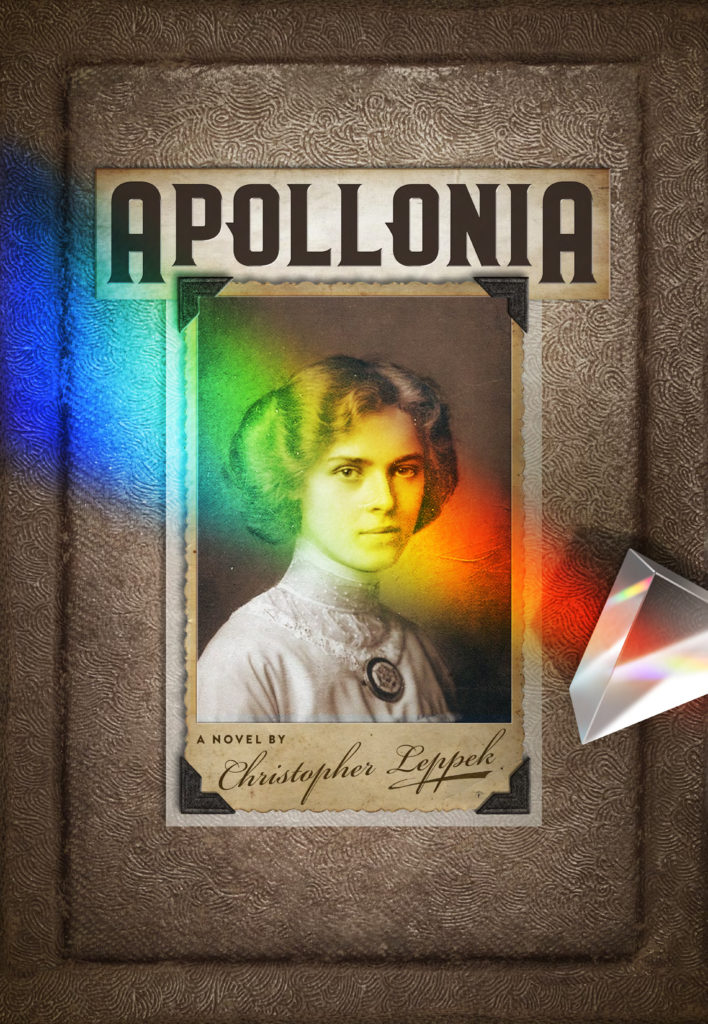 ---
" 'Apollonia' starts with a bang and never lets up. This story has it all: time travel, a vividly drawn Civil War setting, a sweeping romance, and an action-packed plot that delivers on every page. You won't put this down until the final sentence."

Patti Thorn, former books editor of the 'Rocky Mountain News' and co-founder of BlueInk review
"Leppek weaves real Civil War history into a tale that crosses multiple genres and takes on multiple perspectives. Jonathan is not only a witness to but a participant in the action, often caught in a moral dilemma and saddled with the knowledge of time. You don't have to be a history buff or a romantic to appreciate Jonathan's journey, Apollonia's take-charge heroism, and this love story that blooms on the battlegrounds. 'Apollonia' will turn you into both."
---
About the Book
A year, a number, a piece of time,
A distance in living, a state of mind,
Begins as a woman awaiting her lover . . .
It was and would always remain impossible to say how it all happened.
Torn apart by his recent divorce, guitar-strumming everyman Jonathan Chase abandons his life in Denver to return to Saginaw, Michigan, and start anew in his place of birth.
But much more than childhood memories await.
While managing a used bookstore, he discovers an old family album, bound in dark leather and brittle and faded. It is filled with sepia-toned images, the names of each person penciled in cursive underneath.
Although not the usual inventory he stocks on the shelves, Jonathan can't seem to part with it. The heavy paper, hairstyles, and clothing speak of an earlier era, yet the portraits and their provenance are mute on the page. All once vital, thinking, loving, hating, hoping, dreaming—living—beings, there is now little more than slabs of fading paper to testify to their lives. It saddens him to think what an awesome and terrible power time reveals itself to be.
Until he turns the page and sees her for the first time.
In the gloaming of a snowy December night, Jonathan falls asleep with the album and his cat Pluto by his side . . . and awakens to the chime of a bell, distant but clear, in 1864 and the middle of the Civil War.
Although his journey of romance, war, intrigue, mystery, and a touch of the supernatural will lengthen and deepen far beyond what he ever would have imagined or even thought possible, the why was the easiest question of all.
Apollonia was the why.
---
About the Author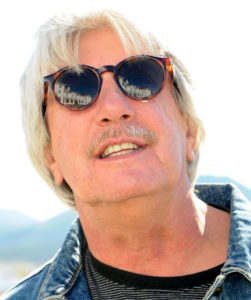 Since before he could grow a mustache, Christopher Leppek has made his living as a writer. He is a professional journalist, long associated with Denver's Intermountain Jewish News as a reporter and editor. His freelance work has appeared in The New York Times, the Rocky Mountain News, the Navy Times, The Pueblo Chieftain, and many other publications.
In addition to Apollonia, he is the author of the mystery novel The Surrogate Assassin, a Sherlock Holmes pastiche, and the coauthor, with Emanuel Isler, of the horror novels Chaosicon and Abattoir. The latter work was adapted into the feature film The Charnel House.
A native of Saginaw, Michigan, Leppek lives in Denver with his wife, Lisa, and sons, Noah and Adam.
Photo © Shari Valenta. Author and journalist Christopher Leppek, with the Stanley Hotel reflected in his sunglasses.
---
Books by Christopher Leppek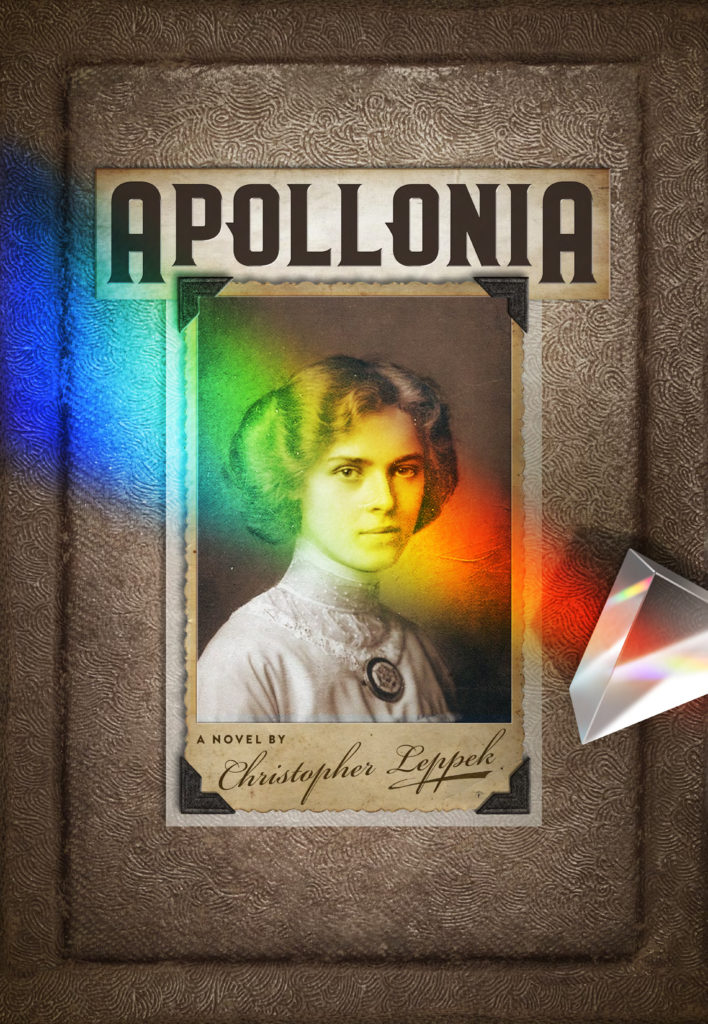 Film Adaptations