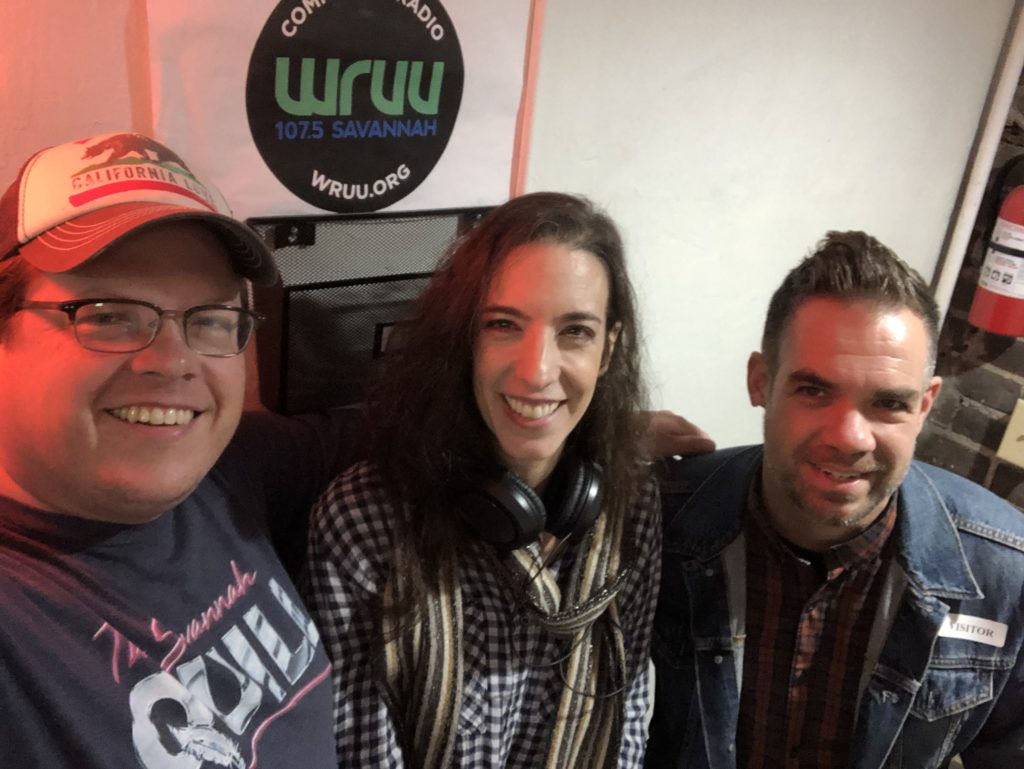 Above left: Author and journalist Adam Messer, publisher and Listening to Literature host Leigh E. Rich, and author Brian Ralph of the Daybreak graphic novel and Netflix series at the WRUU studio. Above right: Kevin Grogin, author of Black Sheep White Cop: Savannah EXPOsed, talks with Jack Simmons, author of the philosophical, bro-mantic comedy Three Dashes Bitters, and publisher Leigh E. Rich at the 2019 Savannah Authors Expo. Poet Jennifer Harris and Darleen Drehmel, publicist for steeRANGE Comics, pictured in the background. (Photos © Adam Messer)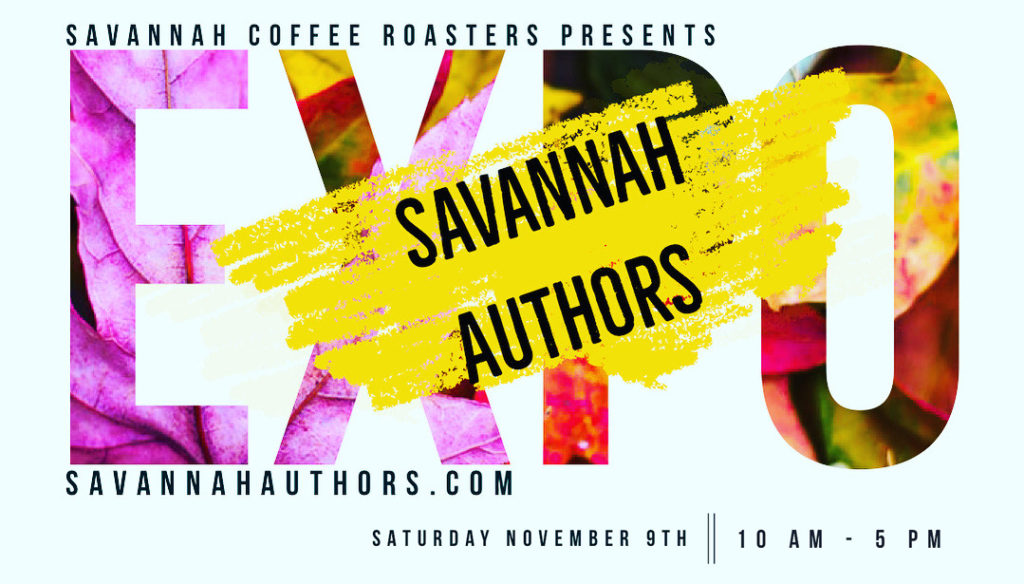 WHAT The Savannah Authors Expo hosts local authors
WHEN Saturday, November 9, 2019, from 10 a.m. until 5 p.m.
WHERE Savannah Coffee Roasters, 215 W. Liberty St., Savannah, GA 31401
COST Free and open to the public
Visit the Savannah Authors website to register for the event or for more information.
Events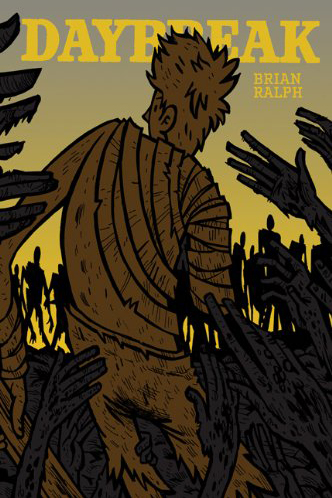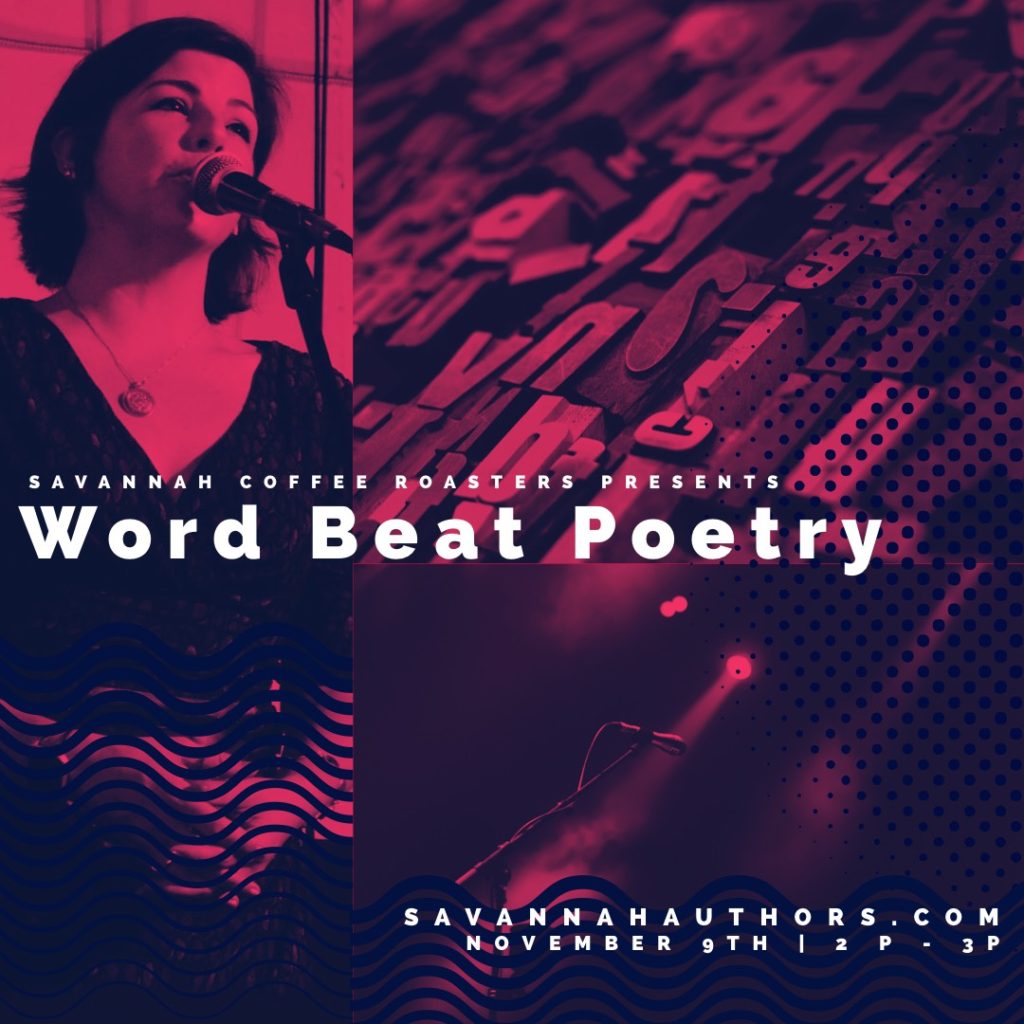 Featured guest Brian Ralph, SCAD professor and creator of the post-apocalyptic graphic novel Daybreak, discusses his first-person point of view ghoulie-filled adventure, recently adapted into a Netflix series.
Special guest Ryan Dunn, paranormal investigator with Afterlife Tours and known through various television appearances, examines the newest investigation of Moon River Brewing Co.
Word Beat Poetry (2 p.m. to 3 p.m.) showcases live performances from local poets, including Melanie Goldey, Jennifer Harris, Jayla "JayBird" Lawton, Monica Lee Floyd, and more.
Panels on Black Speculative fiction, LGTBQIA writing, and Horror.
Author panels on writing, publishing, journalism, and podcasting.
Author signings — meet-and-greets with authors, who will have books on hand and be signing all day.
Authors
Terry Drehmel (indie comic book creator)
Ryan Dunn (Afterlife Tours historical paranormal author)
Monica Lee Floyd (poet and author)
Melanie Goldey (poet and comedian)
Rebekah Hamrick (sci-fi and horror novelist)
Jennifer Harris (poet and author)
Alledria Hurt (fantasy and horror novelist)
Jayla "JayBird" Lawton (poet and author)
Laura Loup (sci-fi humorologist)
Adam Messer (author, journalist, and radio show host)
Leigh E. Rich (Listening to Literature host on WRUU 107.5 and former journalist)
Jack Simmons (novelist and playwright)
John Stamp Jr. (fantasy and crime fiction novelist)
Winfield Strock III (sci-fi and steampunk novelist)
Josh Vasquez (horror novelist)