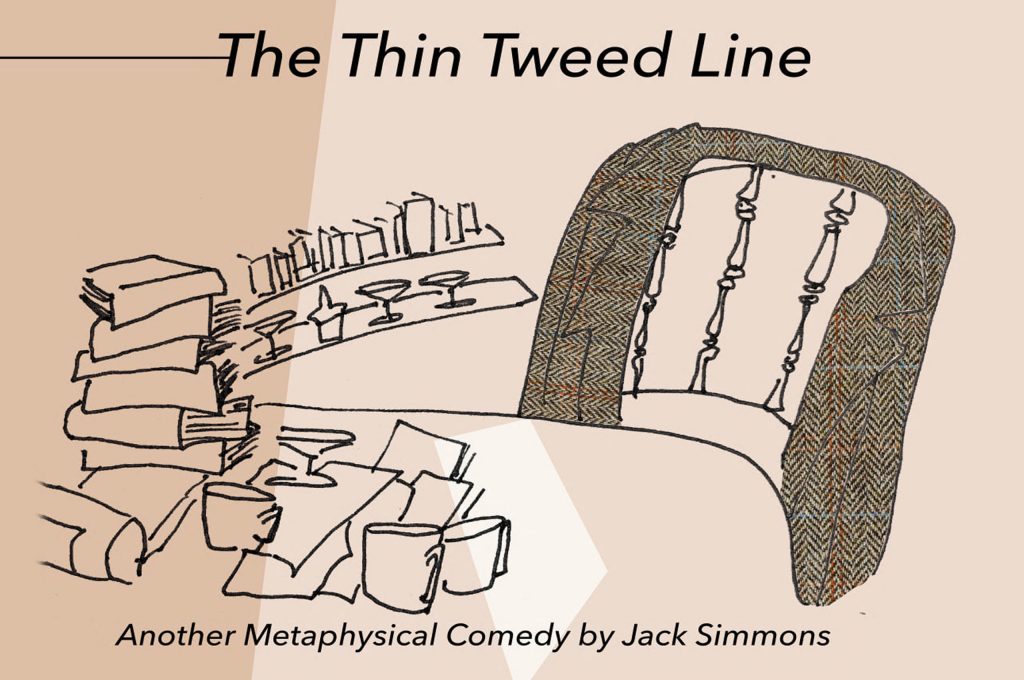 WHAT Premiere of The Thin Tweed Line by Jack Simmons
WHEN Thursday, April 28, through May 1, 2022, at 7 p.m. (Sunday matinée at 2:30 p.m.)
WHERE Jenkins Hall Black Box Theater, 11935 Abercorn St., on the Armstrong Campus of Georgia Southern University
COST Free and open to the public
TICKETS Reserve seats at https://thin-tweed-line.eventbrite.com
Join local artists, students, and professors for the premiere performances of this second play by philosopher Jack Simmons … as fictional philosophy and gender studies professor Sarah Morgan finds herself in an ethical pickle.
To secure the grant she needs for research that will reshape feminism as we know it, she must reduce herself to matchmaker and find a date for the dean's latest hire.
But the only viable candidates are her politically incorrect (and often drunk) colleagues, who disdain the watering down of academia and would rather cavort with the "coeds."
Navigating the tribal extremes of the Right and the Left, Sarah just might lose her job — and her mind! — before it's all over.
For more information and to reserve seats: https://thin-tweed-line.eventbrite.com